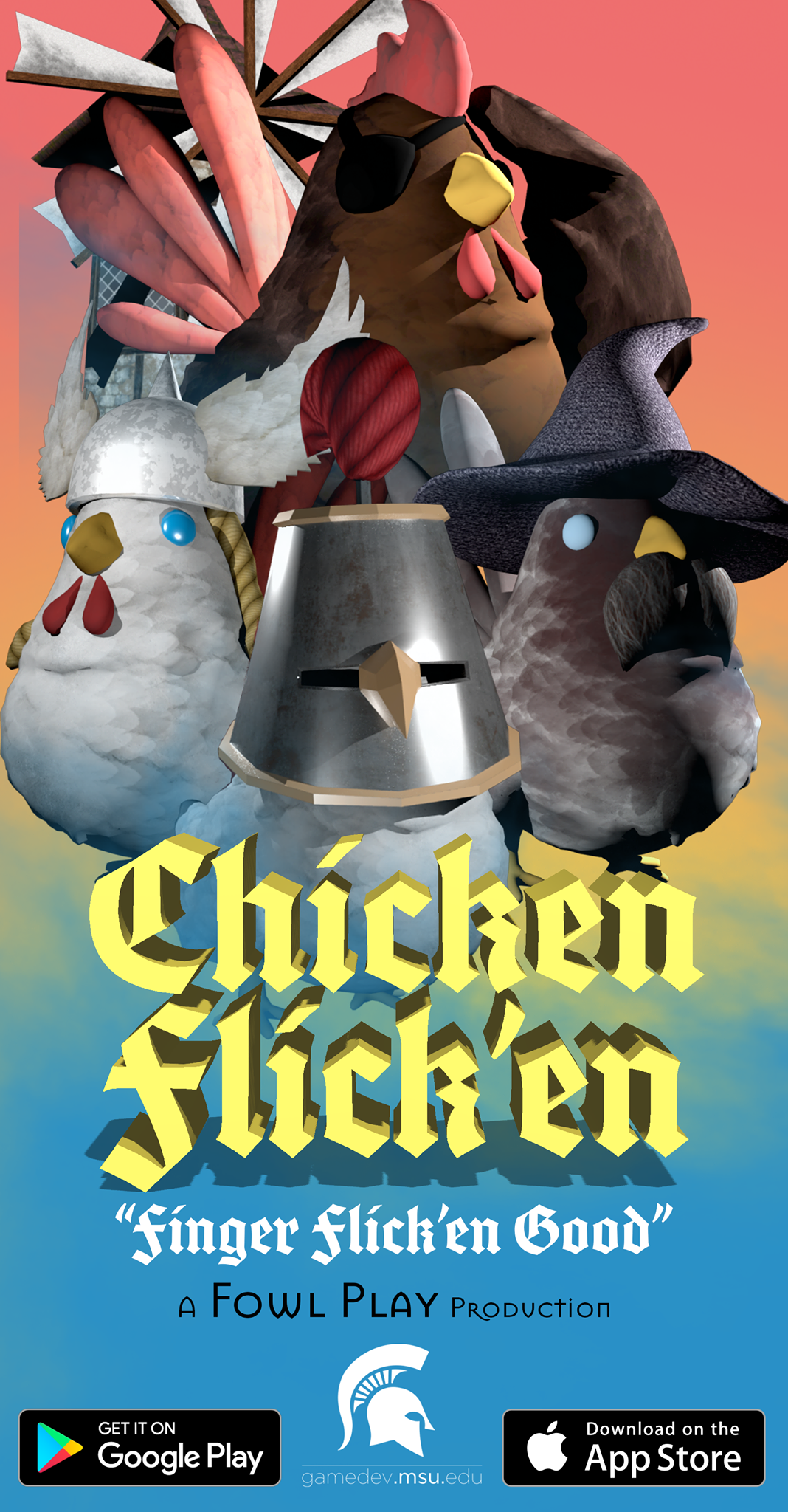 Preface: This game is designed for mobile, so playing on Android is the best way to play!
Chicken Flick'en is a 3D, casual sports game where you launch of a team of chickens at various targets in a village. Choose your preferred team and compete against the other teams on who can get the most destruction (points) with a limited number of flicks.
Accuracy is key to hitting your mark, and the reward is sweet with particle effects, explosions, and physics based destruction! Levels will get harder with a new element each stage, like moving targets and wind.
This game is meant to be casual and picked up and played anytime, anywhere. So, what are you waiting for? Get to Flick'en!
Piet Braun: Artist
Austin Widmyer: Artist
Zizhen Wang: Programmer
Gustavo Fulton: Programmer
Jerod Pennington: Designer