B.A. in Games and Interactive Media
The Games and Interactive Media major will provide a depth of knowledge, and a uniform core with foundational knowledge in several areas related to games and interactivity, including: knowledge of the art, design and programming fundamentals of digital game development, as well as the history, social impacts, and business of games. Students also gain valuable skills in communicating and collaborating in team-based projects while building a strong portfolio of games. We partner with game studios to provide an authentic, real-world experience in our coursework. Learning is project-based, resulting in a portfolio of small and large projects that reflects a broad variety of work. Our students consistently produce high quality content and many have received awards for their creations. For example, our students and faculty created Plunder Panic, a team-based multiplayer game that received multiple awards, including the coveted Audience Choice Award at IndieCade 2017.
Upon graduation, students will be prepared for careers within the interactive media industries, including the game industry. Our alumni work as game designers, technical designers, technical artists, programmers, artists and animators, concept artists, storytelling/narrative writers, and producers/project managers. Alumni work for some of the largest and most respected game companies in the world (EA, Activision, Ubisoft, Rockstar, Blizzard, Bungie, Insomniac, Iron Galaxy, Volition, and more).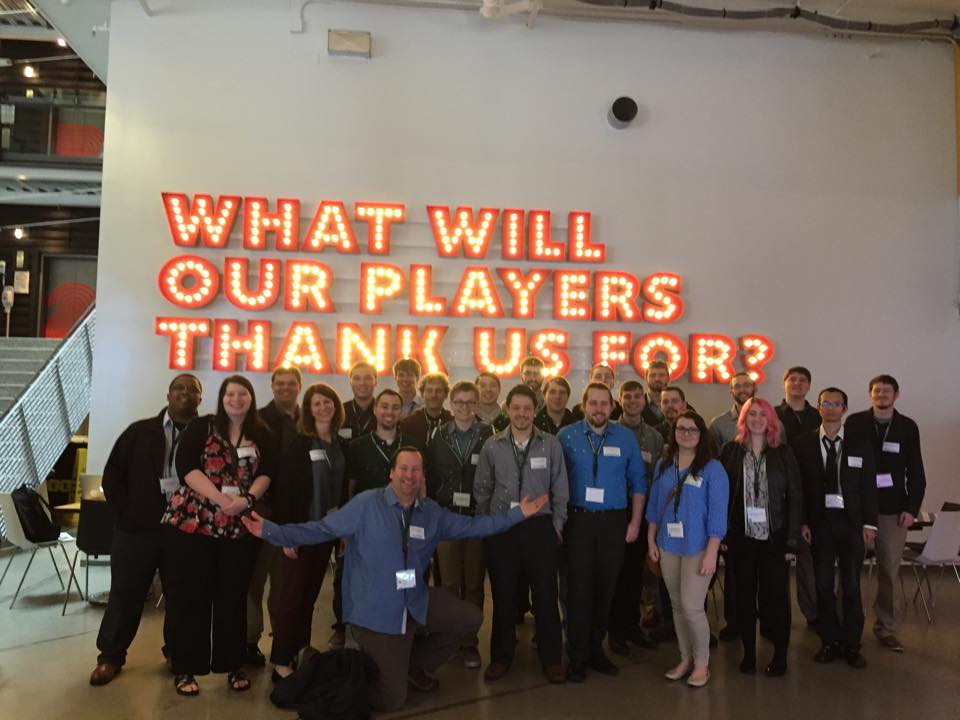 Quick Links
Contacts
Game Design and Development Advisor
Christopher Roberts
robe1145@msu.edu
189 Communication Arts and Sciences Building
517-353-5583
Game Design and Development Program Coordinator
Brian Winn
winnb@msu.edu
253 Communication Arts & Sciences
517-353-5497
Educational Objectives of Games and Interactive Media
Using the design process to inform the creative act and fuel innovation using current and emerging technologies
Fluency with the tools, practice, and techniques used in the creation of current and emerging game design and interactive experiences
Interpretation and critique of games in the context of audiences, users, historical precedents, narrative/storytelling, socio-cultural patterns of use, and ethical implications.