Online Coursera Offerings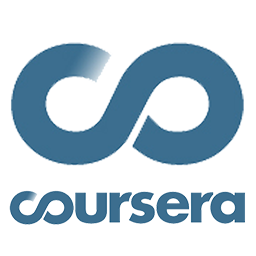 Learn from the Top Ranked MSU Game Program Faculty Anytime, Anywhere
Anyone can join in our growing number of online specializations and courses available on the Coursera Platform
Game Design and Development with Unity 2020 Specialization
In this completely revised 2021 version of the Specialization, learners build the skills necessary to design and development games. The Specialization focuses on both the theory and practice of game making. From a technical standpoint, learners create four game projects in the latest Unity 2020 game engine, include a 2D Shooter, 2D Platformer, First-Person Shooter, and 3D Platformer. In the Capstone Project, learners create a completely original game of their own design from initial concept up to the first playable prototype. Learners build a solid foundation for industry roles as a game designer, level designer, technical designer, technical artist, programmer, and/or producer.
Learn more about the specialization and signup for the Game Design and Development with Unity 2020 on Coursera, as well as each individual course:
Art for Games Specialization
In this beginner focused specialization we will show you the essentials of 2d and 3d game art production as well as concept art for games and current gen game art workflow. While each of the four courses will build your knowledge of the practice of game art, each module is a self contained unit designed to teach a specific area. By the end of the Specialization, you will have a thorough knowledge of the creation of high-quality game art assets. Through these courses, you will be using Maya, Unity, Photoshop, Sketchup, ZBrush, Marmoset Toolbag, and Substance Painter.
Learn more about the specialization and signup for the Art for Games on Coursera, as well as each individual course:
Unity Certified Programmer Exam Preparation Specialization
This is Unity's official series of courses designed to prepare you for the Unity Certified Programmer exam, the certification for entry- to mid-level Unity programmers. You'll gain practice and experience in each of the topics covered in the exam through hands-on problem solving challenges. You'll build two complete Unity projects end-to-end, implementing core interactivity, supporting systems, and platform optimizations This series of courses is for Unity programmers with 1-2 years of experience who are ready to bring their existing skills up to a professional standard.
Learn more about the specialization and signup for the Unity Certified Programmer Exam Preparation on Coursera, as well as each individual course:
Other Courses
The following Coursera courses available outside of the above specializations, including: