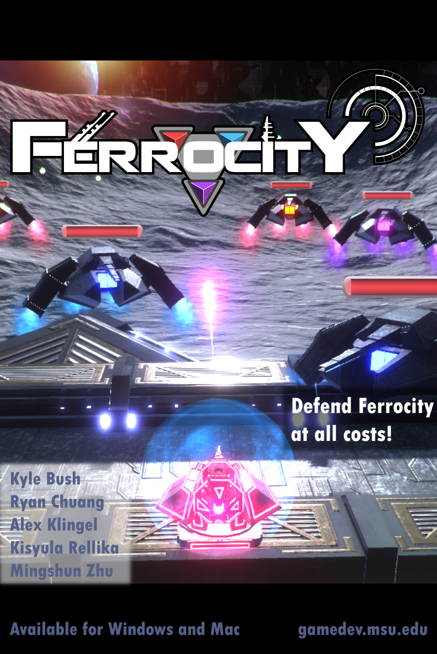 FerroCity is an action defense game that requires fast decision making and resource management.
You are the Ferro colony, based on the moon, and the other colonies have turned against you!
Defend your city against the Pyro, Tesla, and Cryo colonies and use their abilities against them!
Protect FerroCity to your last breath!
Kyle Bush – Audio Designer and Original Sound Track
Ryan Chuang – UI Designer and 2D Artist
Alex Klingel – Designer and Lead Programmer
Kisyula Rellika – UI Programmer
Mingshun Zhu – 3D Artist and VFX Artist